KCB Group Releases Quarter 3, 2019 Earnings
KCB Group released its Quarter3 2019 results posting a 6.2% y/y growth in net earnings. The performance was driven by a mix of both funded and non- funded income. The counter is currently trading at KES 49.55, a premium to its peers with a P/E of 6.0x (10% discount to the peer average of 6.7x) and a P/B of 1.3x (18% premium to the peer average of 1.1x).
Net interest income growth
Net interest income grew by 6.5% y/y to KES 38.7bn. The growth was bolstered by interest income from loans & advances and government securities which rose by 3.7% and 4.7% respectively. In line with interest income growth, allocation to loans & advances and government securities grew by 11.7% and 12.2% respectively. The lender's NIMS eased to 7.9% from 8.1% during the period. Interest expenses were relatively flat at KES 12.8bn despite an 11.4% growth in customer deposits. Cost of funds declined to 2.8% from 3.2% alluding to the lender's ability to source for cheap money.
Non-interest income
Non-interest income maintained a stellar performance, growing at 16.9% y/y to KES 20.9bn. The growth was solely driven by fees & commissions which rose by 78.9% y/y to KES 7.9bn. The overall contribution of non-interest income to total income edged higher to 35.2% from 33.1% in a similar period last year.
Asset quality worsens
The NPL deteriorated to 8.8% from 8.0% in line with non-performing loans growth at 22.4%. This saw loan loss provisions surge by 224.7% to KES 5.8bn. We expect the group to record an NPL ratio of sub 10% in FY19 as the group remains stringent in credit risk management and continues to push for recoveries on non-performing loans (NPLs).
Cost to income ratio improves
Excluding provisions, the cost to income ratio improved to 44.7% from 49.5% as growth in income outpaced growth in costs. Continued optimization of efficiency will support the bottom line moving forward.
Return to shareholders
ROA and ROE for the lender currently stand at 3.5% and 22.5% respectively. This is slightly above management's full-year guidance at 3.4% and 22.3% respectively.
Mergers and Acquisition update
During the quarter, KCB acquired National Bank of Kenya (NBK), following acceptance by 87.7% of NBK's shareholders to take up KCB's shares in exchange for NBK's shares. The conversion of non-cumulative preference shares in NBK is ongoing and is expected to close in Nov 2019. The conversion will see KCB's holding in NBK rise to 97.2%. The remaining 2.8% of NBK's shareholders will be compulsorily acquired.
July 30, 2019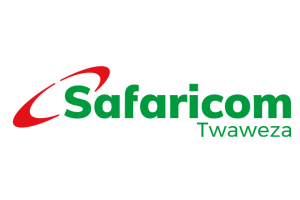 March 2, 2019
Safaricom PLC 1H20 | Earnings Update